Your brand's colors and fonts are important, but in order to take your website and other media to the next level, photographs go a long way. Using photos in strategic places on your website can help reinforce your message, make your pages more engaging, and provide a unique experience for your customers.
We have the expertise, equipment, facilities and photographers to take premium photos of your Aliso Viejo premises, staff, or products, helping to capture the identity of your business and convey it to your audience. Photo retouching comes as part of the service, ensuring that each photograph is free of blemishes or distractions.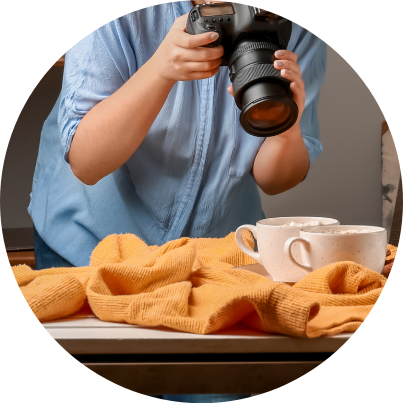 Original Product Photography
Whether you intend to sell or showcase your products online, product photography is essential. Whilst you can try to say all you need in words, striking imagery instantly grabs attention and allows potential customers to quickly assess your product.
At Aryosys, we use a variety of techniques and styles to best suit your business needs. From classic white background product photos that allow you to present a large catalog in a consistent manner (great for product listings and comparisons) to creative photography showing your products in innovative settings and scenarios, we will ensure that the essence of your brand is reflected in the imagery that presents your products to the world.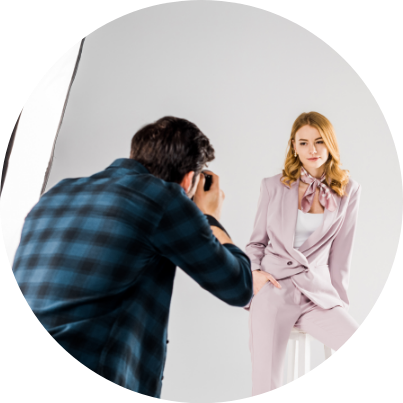 Staff Portraits & Team Photos
Nothing connects your Aliso Viejo business to its customer base better than a "meet the team" page. Presenting key personnel or the members of the team allows visitors to your website to humanize your brand - seeing the faces of your staff instills trust and ensures potential customers don't just regard your company as a faceless entity.
Aryosys has a wealth of experience in staff photography. We go the extra mile, using techniques such as reusing backdrops, consistent lighting and composition, and standardized post-production to ensure that as your company grows, new team members can be included without their portraits looking like they were added after the fact. If you don't want to go as far as individual employee headshots, we can produce photographs of your team members at work or in small groups, either posed or natural, whichever way suits your brand. And as we're based in Orange County, we are never far away if you need to arrange a photo session for your Aliso Viejo business.

Business Location Photography
If you take pride in your Aliso Viejo company's building, facilities, or office, you will want to share it with the world. Professionally-produced photographs of your business location can be incorporated in places such as hero banners and "about us" pages, tailoring your website even more closely to your business, and providing reassurance to potential customers about the quality of your operation.
Our expert creative team knows how to get the best out of any business premises, making use of lighting, choice of vantage points, composition and other techniques to perfectly capture the unique character of your business location and present it to your audience.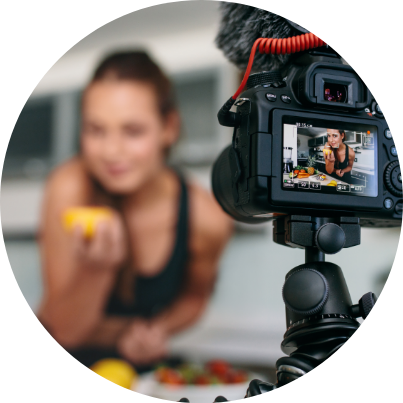 Lifestyle Photography
Your business may provide products or services that are not necessarily suited to conventional product photography. Or perhaps what you do is better presented to potential customers by showing it being used or enjoyed by people just like them. This is where lifestyle photography comes into play, professional photographs that tell the story of your offerings in real life situations with real people.
We understand that for certain brands, lifestyle photography can have a huge impact. Whether it's the use of this imagery throughout your website to reinforce your brand identity and its connection to people, or on social media where it has been proven to increase engagement, we have the expertise and knowhow to produce perfect photos to convey the ethos of your brand and its products.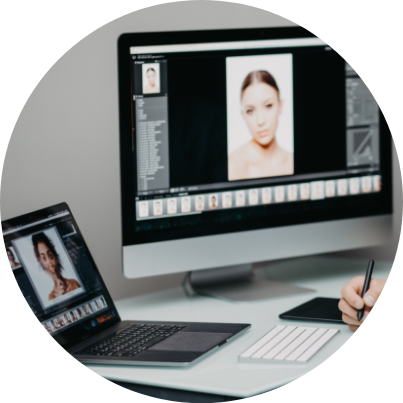 Photo Editing & Retouching
Getting everything right at the photoshoot is paramount for the highest-quality photographs of your products, people and premises. Ensuring the right lighting for optimal detail and composition that includes everything that needs to be seen at the best angles saves headaches further down the line. However, it's not often the case that the perfect photo is also the best for your website or digital media.
Aryosys have expertise in the post-production techniques and tools needed to turn a great photo into a perfect marketing tool. We can make product photographs pop by removing or replacing the background, correcting colors and minimizing shadows, excellent for the consistency required for a multi-product catalog website. And for photos of your business, we can remove unwanted elements like that car that was parked outside, clear unwanted blemishes from team photos, or even turn a cloudy day into a bright, sunny one.