We tell your own unique story
The impact and engagement of even the most visually stunning website can be greatly reduced content that is poorly written. Original copy that gets your message across connects people to your business, and can effectively drive engagement, traffic and even sales. You know your business, but perhaps you simply aren't able to put it into words in a way that resonates with potential customers.
As we work with you, we develop a deep sense of what your business is about. We don't stop there - by researching your industry and carrying out competitor analysis, we develop a comprehensive understanding of what needs to be said, and how to say it. This allows our creative team to write copy for your website, video scripts, or marketing materials that is tailored to tell your own unique story.
Web Page Copy
Copy is one of the most important aspects of your website. It plays the crucial role of connecting your business to people, persuading them to take action - purchasing a product or service, filling in a form, or getting in touch. To achieve this the content has to be compelling, it must resonate with potential customers in such a way that they know you are describing them when you talk about the people your company can help.
You know your business better than anybody, but you may not be able to articulate everything you need to say in the required evocative manner. Even then, copywriting is a time consuming and lengthy process.
This is where Aryosys can help, using the knowledge we build about your business and through thorough research and analysis, we can write extensive copy that perfectly portrays your business and engages with your audience, with the required level of technical detail that your industry needs. As a full-service web agency, we can also tap into our marketing expertise and ensure that the copy is SEO-ready right from the start, including all of the keywords and phrases needed to make an impact in search engines. The result is absorbing professional content that is grammatically and technically accurate, whilst doubling up as a powerful marketing tool. We'll even add the copy to your web pages as part of the service.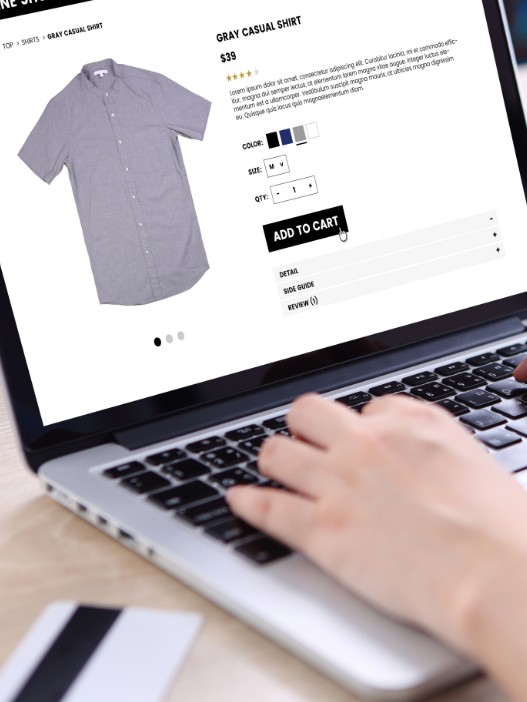 E-Commerce Copy
If you sell products or services online, the copy of your website plays a vital role - acting as your sales representative to engage the customer, guide them through the shopping experience, and ultimately close the deal.
It follows that well-written copy can boost sales and help facilitate a smooth shopping experience for your visitors, whereas poorly written content can result in losing a potential customer to your competition. If your online catalog includes products supplied by vendors, it may seem like an easy shortcut to use the product descriptions that they provide. In reality, this ends up being counterproductive, as it puts your product pages in direct competition with the vendor and any other online stores that have taken the same approach, which can result in your search engine ranking suffering.
At Aryosys, we understand the value of well-written e-commerce copy. Starting with the knowledge of your business we have developed over the course of our relationship, we research your product line and go to extra lengths to understand your audience and your commercial goals. Using a conversion-focused writing approach, we craft copy that is informative and not pushy, helping to maximize the chance of a sale without deterring the customer, with the added bonus of optimizing the content for SEO by tapping into our marketing expertise. As well as product pages we also write content for category pages, information such as shipping/returns and FAQs, and your home page.
Video Scripts
The best videos deliver their message concisely and creatively, in a natural and informative way.
Videos are a powerful marketing tool. A few minutes of video can engage your audience, impart more knowledge and say more than a host of web pages. A great video starts with a great script. If the wording of the video is poor, it will fall at the first hurdle and make life difficult as the video moves through the production process. The best videos deliver their message concisely and creatively, in a natural and informative way.
After working with you to establish your overall strategy, we combine our experience of copywriting with our knowledge of video production to create short, sharp, polished video scripts that distill your company's key messages using straight-to-the-point, compelling verbiage - aligned to your business goals. Whether it's a video introducing your company, an explainer that gets to the heart of your services, or a product demonstration, our expertise takes the headache out of scripting your company videos.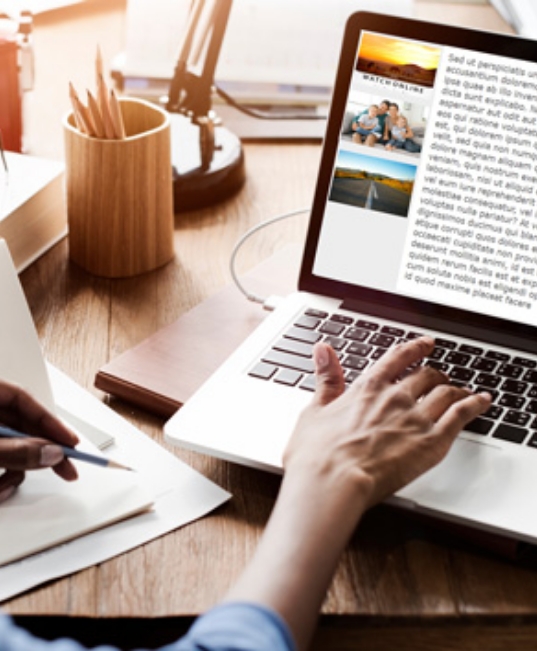 Landing Pages
Landing pages are different to all of the other pages on your website. They exist for a single purpose, fulfilling one goal - to convince the visitor to perform a certain action. This means that the copy of a landing page has to be focused, to the point, and above all compelling. It has to be comprehensive, saying all you need to say, but also concise. If the message isn't clear, and the visitor isn't sure what they're supposed to do, they will leave, wasting the effort (and money) that got them all the way to your landing page.
Writing landing page copy that fulfills this strict set of requirements is not for everybody, it requires specialist skills. The creative team at Aryosys has the experience and knowhow needed to craft landing page copy, as well as a major advantage: through our relationship with your company, we already understand your business and your goals.
Whether it's sales, lead capture or click-through, we know how to produce captivating copy to fulfil the purpose of a landing page, along with perfect wording on calls to action that will increase the chances of conversion. And through our knowledge of SEO, we can ensure that all of the relevant keywords and phrases and included to improve the page's organic search engine performance, meaning you can end up with leads that you didn't even pay for.
Advertisements
Online advertisements, such as Google or social media ads, are a particularly challenging area of copywriting as they require highly specific content that is targeted to the audience, whilst providing a limited amount of space (and sometimes time) in which to make an impact.
As advertisements cost money, with a common model being pay-per-click, it's even more vital that the copy in the ad conveys the correct message to avoid wasted clicks and hence wasted money.
Our knowledge of your business, goals and your brand image, together with our marketing and copywriting experience and extensive competitor research, allows us to create concise, persuasive advertising copy, resulting in more clicks to your landing pages.